---
CAMP UPDATE
We are working to coordinate a small event in Chongqing towards the end of summer with more details to be established. All other camp locations are closed this summer. We look forward to our normal camp schedule next summer!
---
2020 SUMMER CAMP
Talent shows, water balloon fights, arts & crafts, music, dancing, and ice cream! Our Summer Camps have it all! Our camps aim to provide a fun and safe place for orphans to feel valued and loved.
---
GO TO CHINA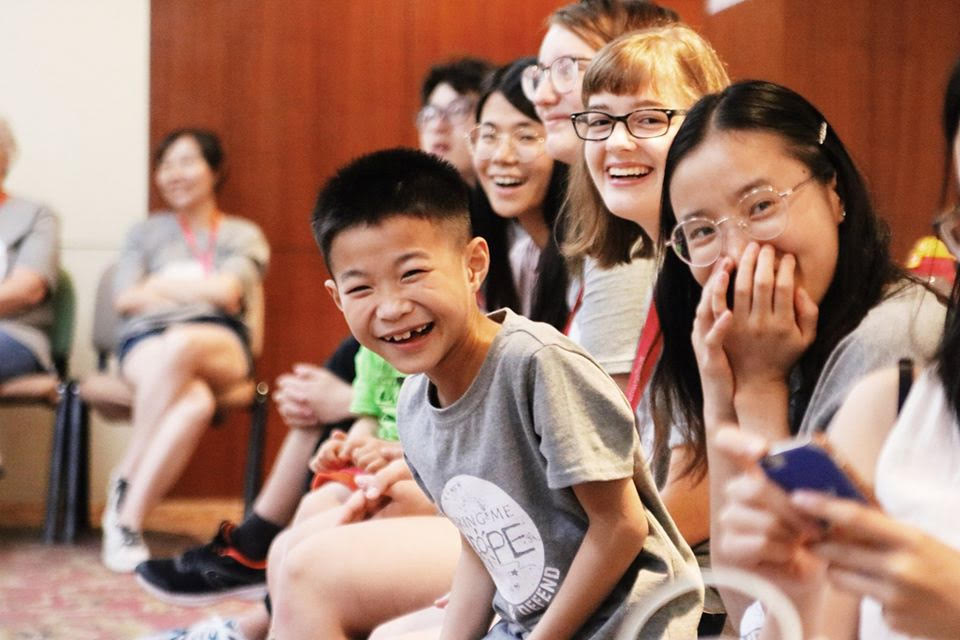 Each summer, we send volunteers like you to become a family to an orphan for a week or more! Volunteers who come to our camps in China make it possible for orphans to come to camp. Because of camp, Chinese orphans and at-risk youth get to leave their orphanages and spend a week with YOU! Come and share with China's children that they are special and deeply loved.
---
OUR PURPOSE
TO LOVE: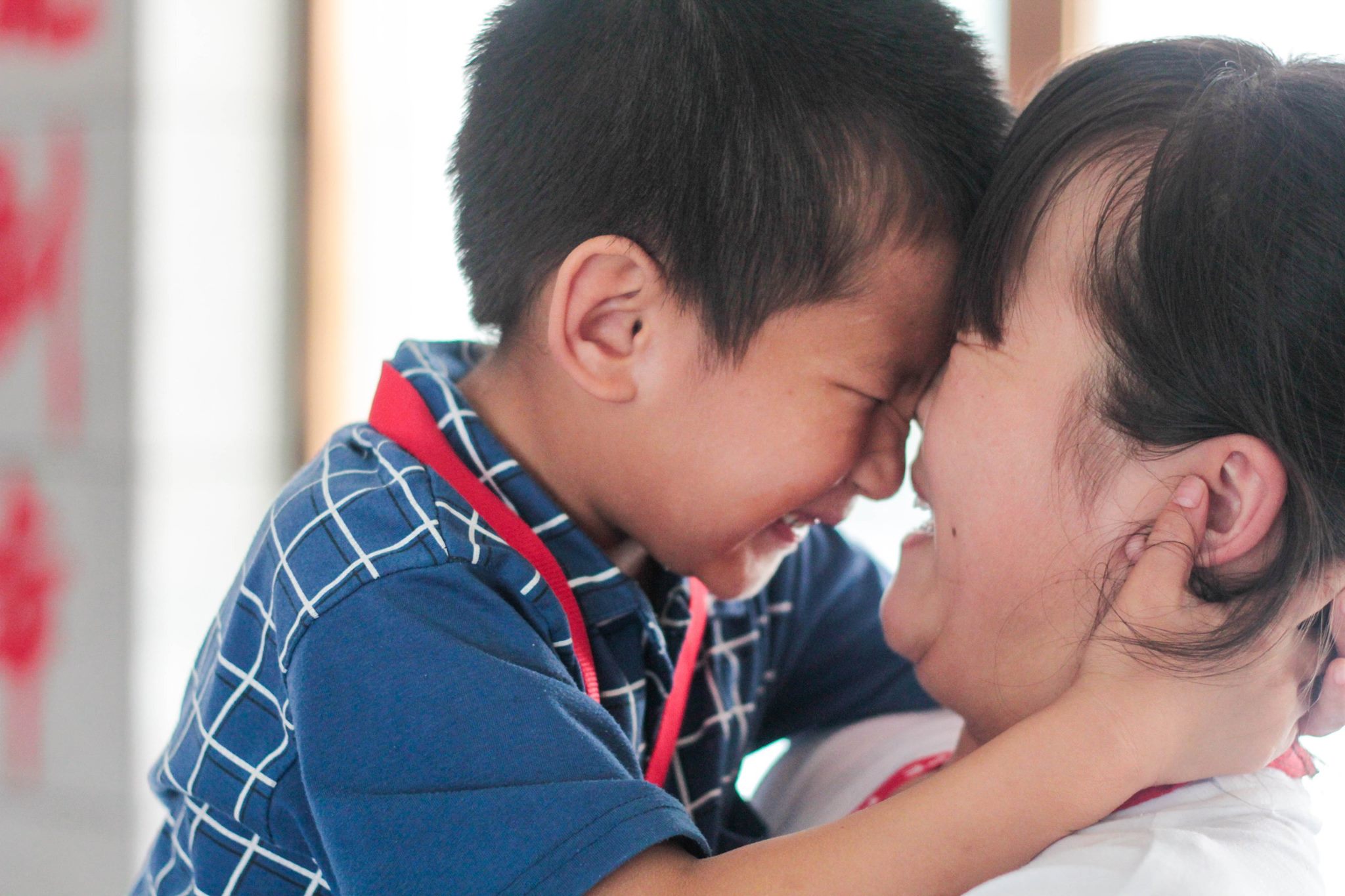 Our five day summer camps center around bringing forgotten children out of orphanages to experience a week of fun, love, and attention. This often
includes many firsts for the kids—their first time swimming, eating ice cream and hearing "I love you". Demonstrating God's love in action is what camp is all about
TO DEFEND: Most overseas trips end when you fly home, leaving you with only memories and pictures. However, our desire is for you to continue to have an impact long after you've left camp. Through our advocacy program, you can bring awareness to your child's needs and even help find adoptive families. Our goal is to equip volunteers to defend vulnerable children.
---
A WEEK AT CAMP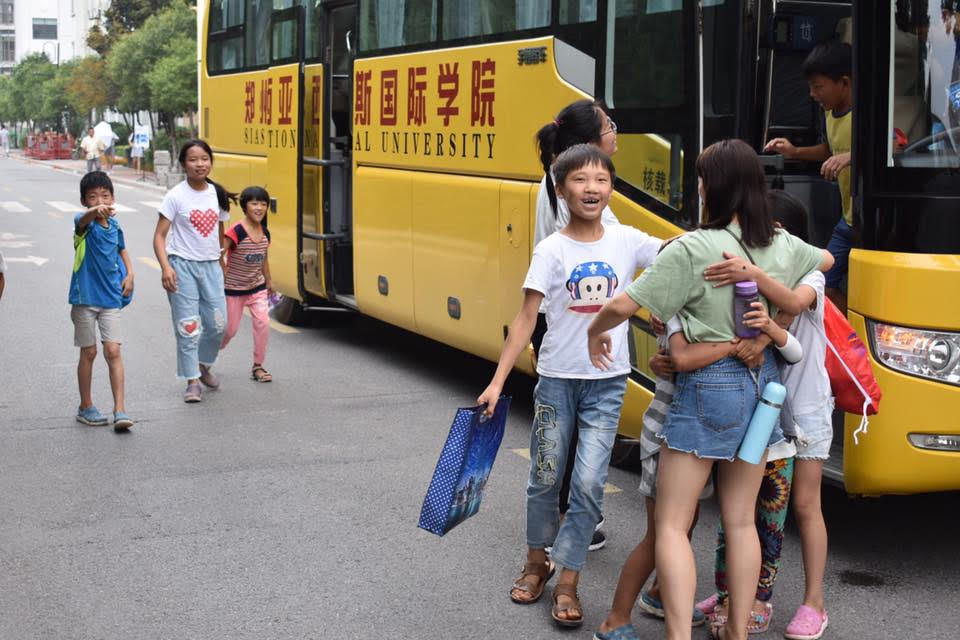 DAY 1: The kids are coming! Today, you become a proud "parent" as you and your translator(s) are paired with 1-2 children to form a family group. Spend the day getting to know each other before you begin an amazing week of camp!
DAY 2-4: Let the fun begin! Camp is filled with activities for your family group to enjoy together. From arts & crafts to talent shows to dance parties, this is a week for your child to explore new experiences in a safe environment. You will have the unique opportunity to empower these children and show them unconditional love during camp. These are the moments that Bring Me Hope Camp was created for!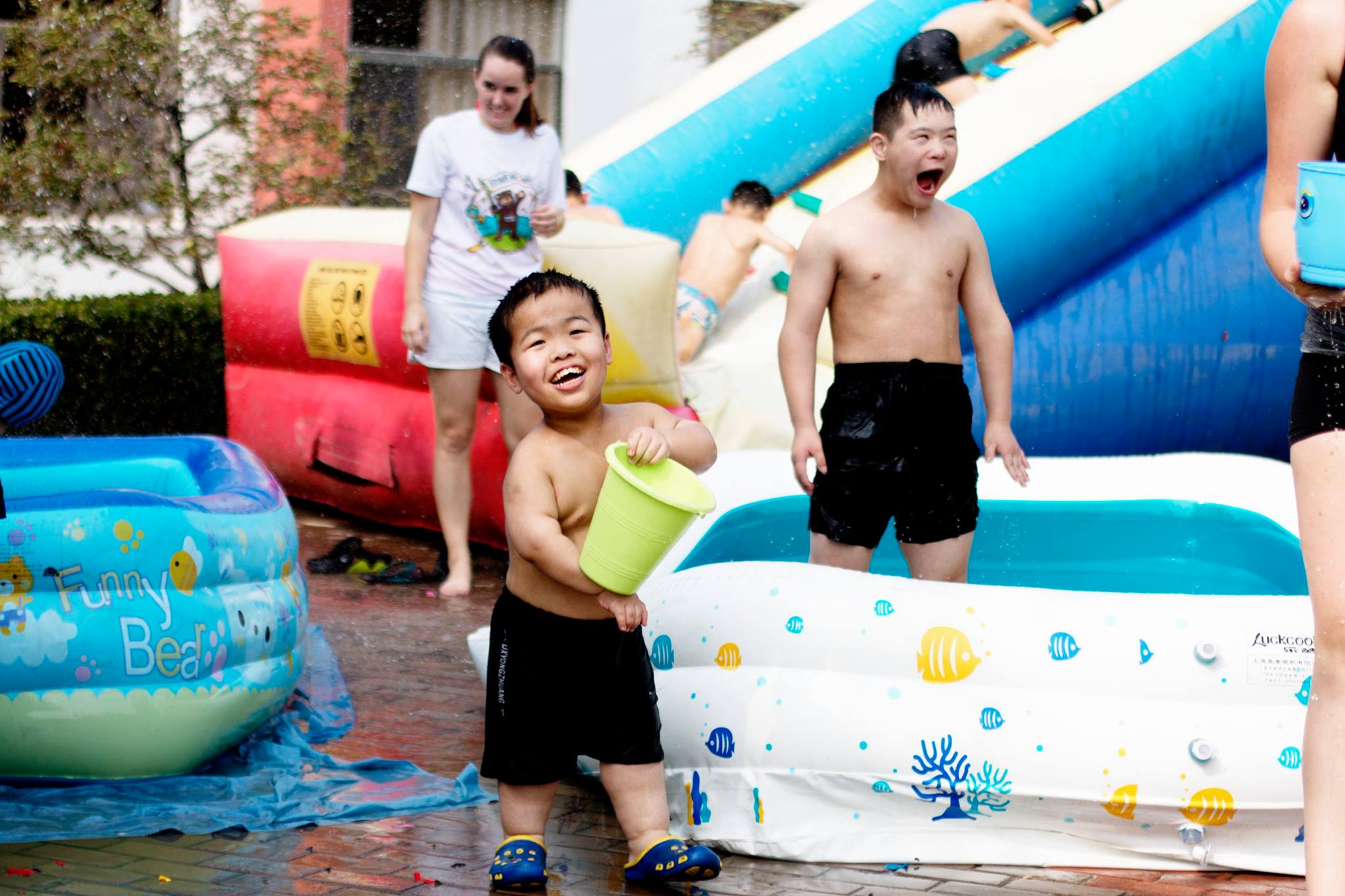 DAY 5: Today is the day that the children go home to the orphanage. It's a bittersweet celebration of the relationships you've created and how far your family group has come in just 5 short days. It becomes more than just the last day of camp. Some volunteers have been able to help children get adopted, receive medical care, and help with other needs. 
AFTER CAMP: Bring Me Hope will provide you with the skills and training to make a greater impact on these children's lives when you fly back home. You will be given the privilege to be an advocate for the children's needs and help them find adoptive families!
---
---
CAMP DATES     
     2021 Camp Dates to be announced!  
 Volunteers will be required to arrive at their camp location the Saturday or Sunday afternoon prior to their camp week beginning and to leave the Saturday after their camp week ends. Lodging will be provided over weekends for those volunteering for more than one week of camp.
---
CAMP FEES

Early Registration

1 Week:   $900
2 Weeks: $1,300
3 Weeks: $1,700
4 Weeks: $2,100
General Registration


1 Week:   $950

2 Weeks: $1,350
3 Weeks: $1,750
4 Weeks: $2,150
Children ages 12 and under receive a 50% Discount.
Children ages 2 and under come to camp for free.
If you are currently living in China, please contact info@bringmehope.org.
---
LOCATIONS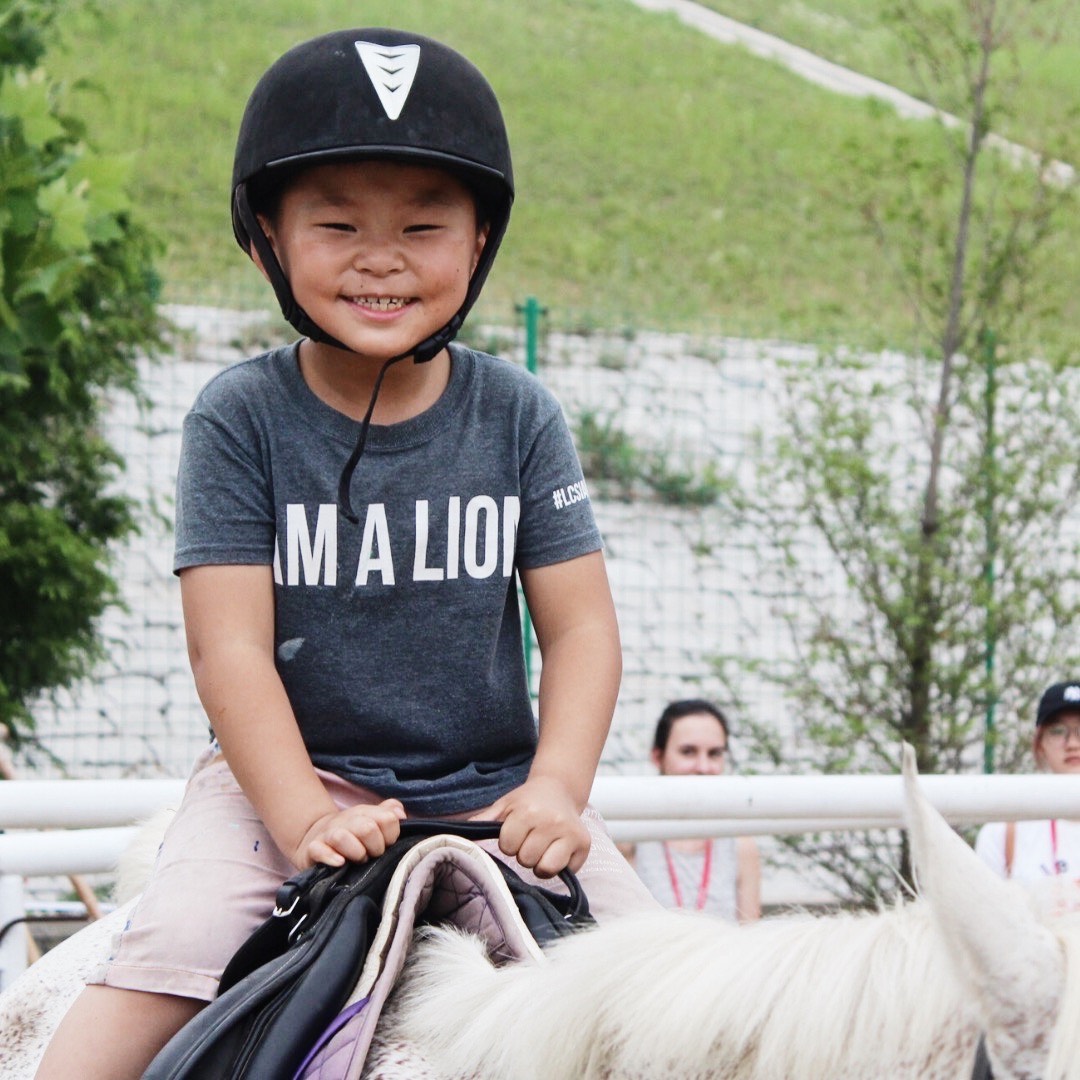 CHONGQING, CHINA
Located in Southwest China, Chongqing is a modern port city on the Yangtze River.
KUNMING, CHINA (to be confirmed for Bring Me Hope Camp 2021)
Positioned at a near-tropical latitude, Kunming is called the City of Eternal Spring.
YANTAI, CHINA (to be confirmed for Bring Me Hope Camp 2021)
Sitting along the East coast of China, Yantai is famous for its fishing industry and apple crops.
DONGGUAN, CHINA (to be confirmed for Bring Me Hope Camp 2021)
Situated in Southeast China's Pearl River Delta, Dongguan is known for its tea production and lovely parks. 
---
VOLUNTEER REVIEWS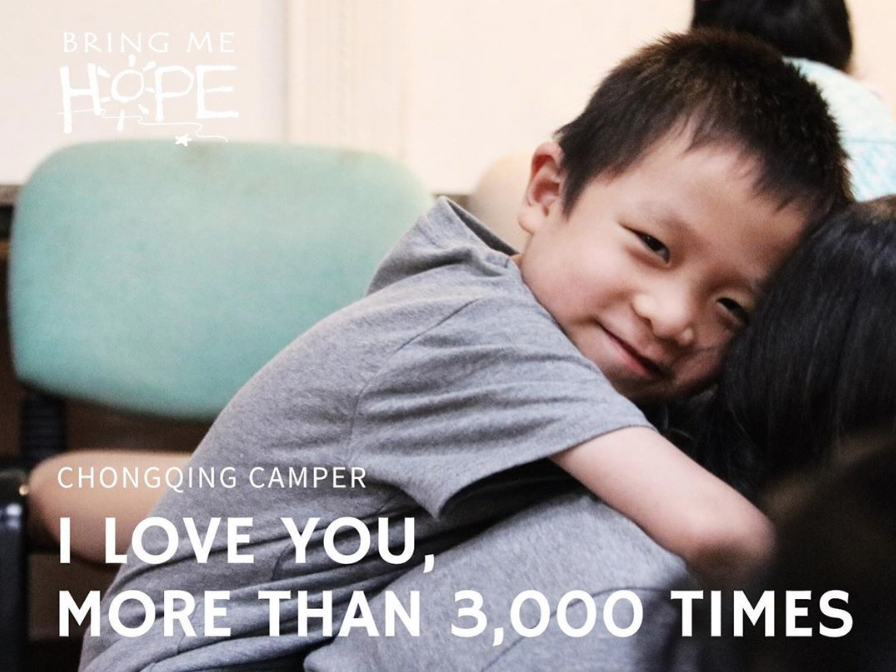 "An amazing experience that doesn't stop when camp is over. Not only did I get to love orphans for a week, but I was also able to come home and try to find the kids families! It is life changing!"
– Caitlyn Barkalow
"Just finished my first month of volunteering at summer camp and I am moved by what they do. Seeing the joy in the kids' faces everyday instilled hope in me. Thank you Bring Me Hope for the opportunity to know these orphans by name and to love them! Best summer ever!"
– Christina Lopatin
"Most beautiful children, most beautiful ministry, most beautiful experience that changes you into something more beautiful. What are you waiting for? Go."
– Rose Cannon
"I have been to Bring Me Hope five times, one was when I was an orphan and the rest I returned to Bring Me Hope Camp as a volunteer. I just love Bring Me Hope Camp, it is a great mission to reach out to the un-reached children who are lost in the darkness and the translators. Being Me Hope is the first one who truly showed me what true love, hugs, kindness, and warm home feels like. For the past thirteen years of my life in the orphanage, I have never knew what it is feels like to have a loving family until I went to Bring Me Hope Camp."
– Eden Robinson-Robertson
---
APPLY
---
FAQs
WHO CAN VOLUNTEER AT BRING ME HOPE CAMP?
Anyone who is approved by our volunteer coordinating team! There's no age limit. (Although, volunteers under 18 must be accompanied by a parent or guardian age 25 or older.)
DO I HAVE TO BE FROM THE USA TO VOLUNTEER?
Not at all! We have volunteers from all over the world join us at our China camps each year!
CAN MY CHILD COME TO CAMP WITH ME?
Children are welcome to attend camp with their parents. We do ask that parents carefully evaluate whether their child will be a good participant at camp. While we do want your kids to enjoy their experience, our primary focus is on our campers' experience. If your child demands quite a bit of attention, it may be better for them to stay home so you can best focus on your camp children.
HOW LONG IS BRING ME HOPE CAMP?
Each summer camp is 5 days long for our campers, but we require our volunteers to arrive to the camp location the weekend before camp for onsite training and jet lagging. Volunteers may choose to attend as many weeks as they wish, with a two week maximum stay per camp location.
WHAT TYPE OF ACCOMMODATIONS WILL I STAY IN?
It will depend on the location you are placed at. You might stay in a hotel, dormitory, school, or similar accommodation. We strive to place our volunteers in locations that are comfortable, but most importantly safe. You will be lodging with fellow volunteers of the same gender or with your family members.
DO I NEED A PASSPORT AND CHINESE VISA?
Yes, you will need both. If you plan to come to camp, we recommend applying for your passport ASAP. You will receive more information on how to apply for your Chinese Visa after your acceptance to Bring Me Hope camp.
WILL I NEED IMMUNIZATIONS?
Bring Me Hope doesn't require proof of immunizations to attend camp. We recommend our volunteers to consult with their personal doctor before traveling.
WILL I NEED TO PURCHASE TRAVEL INSURANCE?
Yes, we require each of our volunteers to purchase travel insurance through Volunteer Card. After your acceptance, our volunteer coordinating team will send out more information on how, when, and where to purchase.
WHAT TRAINING/PREPARATION WILL I HAVE BEFORE THE TRIP?
You will be a part of at least three pre-camp trainings and one on-site training before camp.
WHAT IS COVERED BY MY CAMP FEE?
Meals, lodging, camp activities, transportation to/from a camp-approved airport, transportation during camp dates, camp t-shirt, and lanyard.
WHAT IS NOT INCLUDED IN THE COST OF THE TRIP?
Passport, Chinese visa, travel insurance, travel to China (airfare), weekend activities, spending money, souvenirs, snacks, and some meals over weekends.
WHAT ABOUT THE CORONAVIRUS?
We realize that the coronavirus in China is a concern to volunteers. We are moving forward with the expectation that the virus will no longer be an issue by the summer. In the event that we are unable to hold camp this summer due to the virus, camp application fees will be refundable.  The safety and health of our volunteers is a top priority for Bring Me Hope and we are here to help if you have any other questions.
STILL HAVE QUESTIONS?
Contact: info@bringmehope.org