Zion
8 years old as of 01/25/2021
---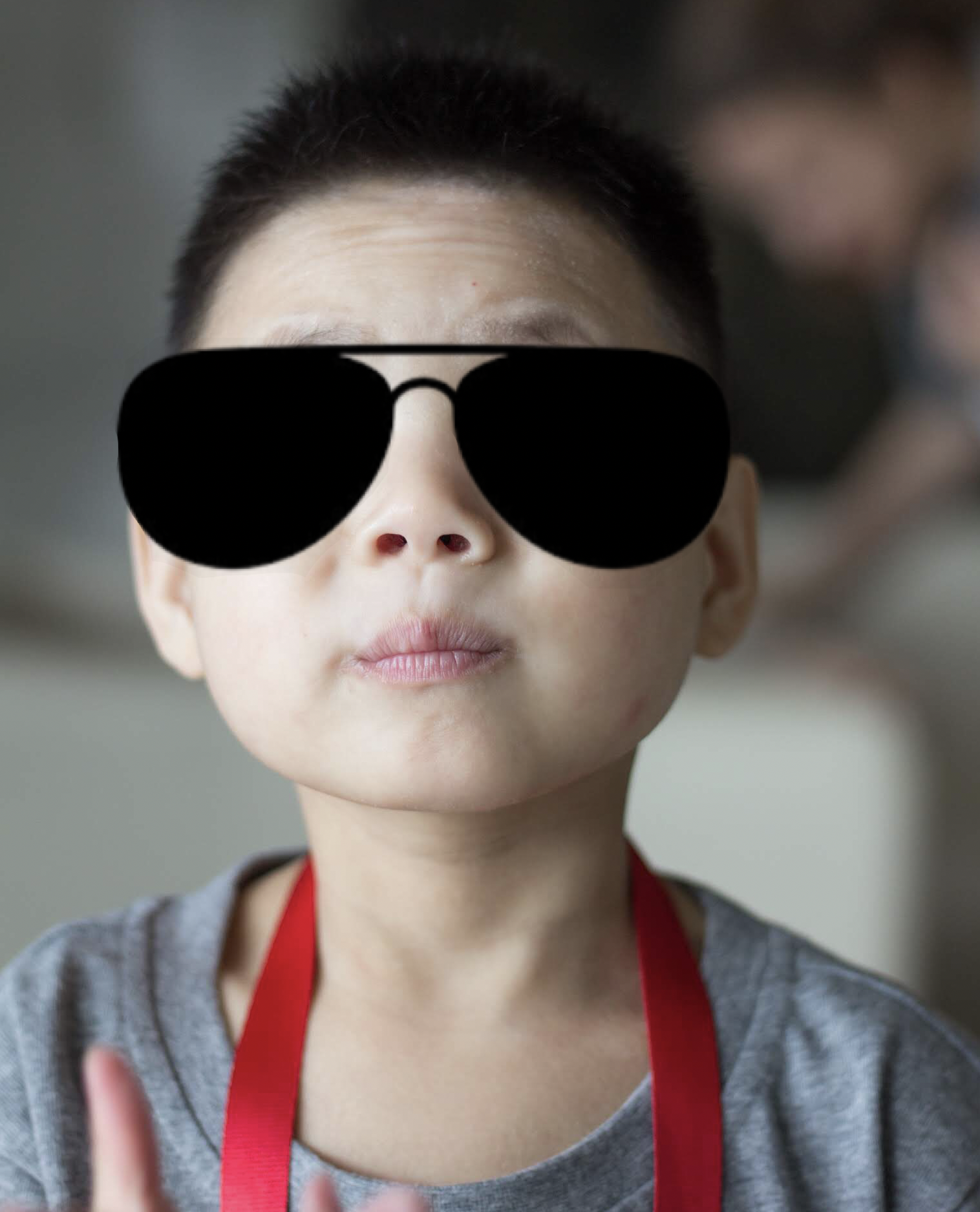 "Pooh!" he whispered.
"Yes, Piglet?" 
"Nothing," said Piglet, taking Pooh's paw. "I just wanted to be sure of you." 
— Winnie the Pooh
Zion is a 7-year-old boy who longs to be held, spun around, and loved. He has Microcephaly, which makes him smaller than most boys his age, but he makes up for it in his problem-solving skills and acute awareness of his surroundings. He is able to use the restroom on his own and he can march on his own two feet exceptionally. Although, his favorite way to get around is to be held close in a trusted embrace.
Zion would thrive in a loving family as he is lactose intolerant and he takes his time opening up in new surroundings. When you get to know him, and he you, you will see how he can answer your basic questions with a gesture and will spend hours with sensory toys such as water-beads and legos. Zion will genuinely feel your love and reciprocate it with such gratitude. He just wants to know you're there!
*Zion is wearing these cool shades for his own safety. Please contact us with questions about how to see his un-edited photos!
---
Photos & Videos
---
For more detailed information about Zion, leave us a message to the right or email advocate@bringmehope.org.
*Disclaimer: We can't share the child's Chinese Name or DOB directly. If you are interested in seeing the file and adopting this child, please have your agency contact us to get the child's information.
*DISCLAIMER: While we always strive to stay on top of which agency a child is placed with IF they disappear from the shared list, due to the nature of how files can move this isn't always possible.