Silas
10 years old as of 05/25/2019
---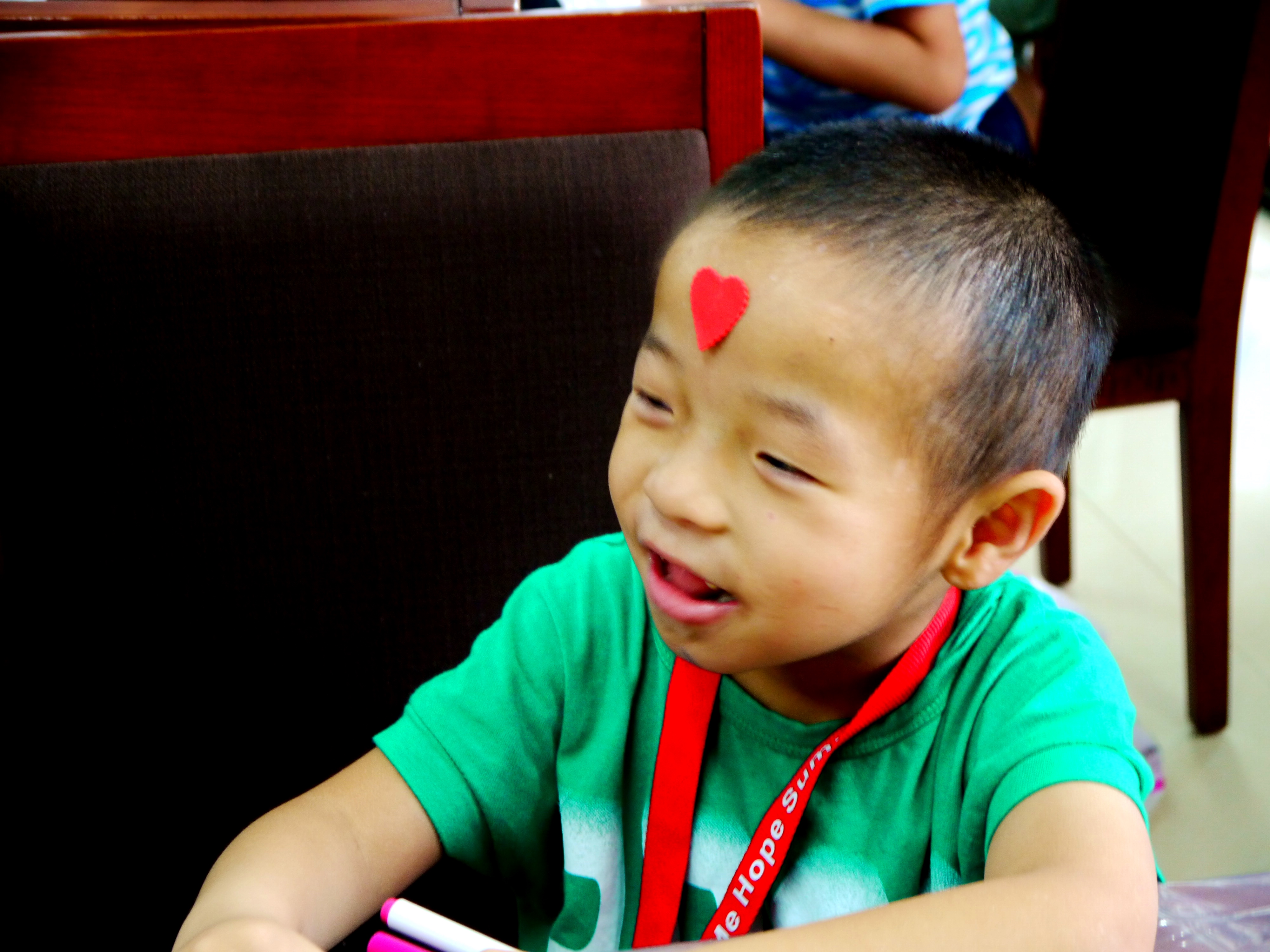 "Can't" is not in Silas's vocabulary. Why? Because Silas can. This ten-year-old boy may be deaf and unable to use sign language, but he can communicate. Whether smiling, laughing, pointing, or pretending to talk on the phone, Silas enjoys communicating with those around him. Silas may be young, but he is great at organizing, memorizing, and lending a helping hand. Besides his love for laughter, Silas can make others laugh through his light-hearted and playful personality. Silas thrives during one-on-one interactions.
Silas is a very special and gifted boy!  He is very organized and loves to laugh.  He isn't interested in playing sports and big group games, though his personality still shines through during one-on-one interactions.
Silas is very helpful! One of our favorite memories was in the morning he would help the translator get ready by giving her, her name tag and shoes.  He also loved to try and steal other people's water bottles as a funny game.  Silas loves to entertain!  Seeing his smile will warm your heart.
Although Silas is deaf, it doesn't interfere with his ability to communicate.  Silas has yet to learn any sign language, but will try to get his needs met by pointing or using his voice to make sounds.  Silas has an excellent memory, so the possibility in teaching him sign language is promising.  He does not seem to be as interested in playing with other children, he mainly plays by himself and likes to imitate adults by organizing his things and pretending to talk on the phone.  Silas is a very special boy and will be sure to make you smile.
---
Photos & Videos
---
For more detailed information about Silas, leave us a message to the right or email advocate@bringmehope.org.
*Disclaimer: We can't share the child's Chinese Name or DOB directly. If you are interested in seeing the file and adopting this child, please have your agency contact us to get the child's information.
*DISCLAIMER: While we always strive to stay on top of which agency a child is placed with IF they disappear from the shared list, due to the nature of how files can move this isn't always possible.