Sawyer
9 years old as of 08/06/2020
---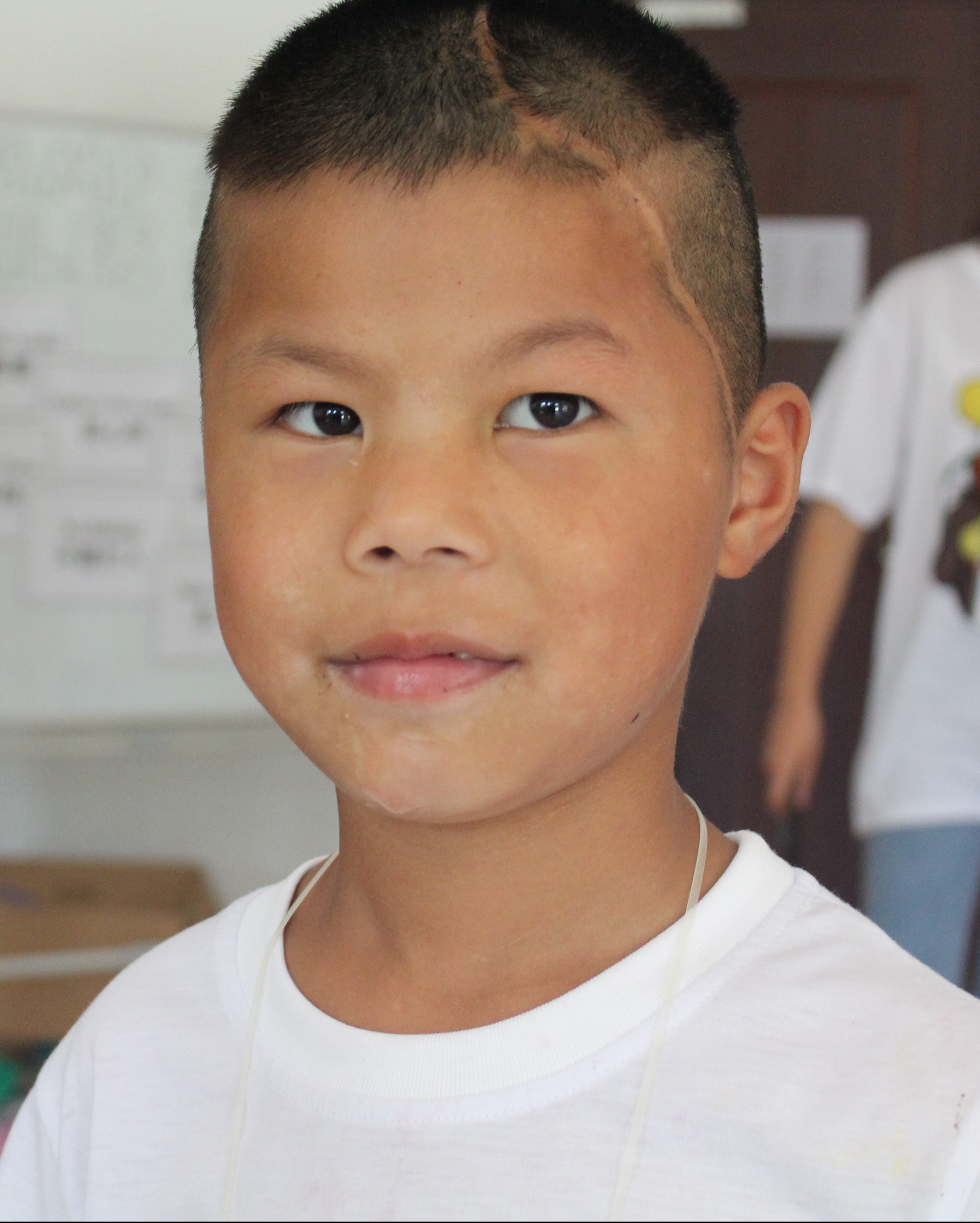 Sawyer is an adorable little boy. His smiles and laughter are absolutely contagious. He loves the things that most little boys do, playing with cars, playing ball, shooting water guns, running, and other interactive games. He can be very energetic and excited, but also has a wonderful balance of being quiet, enjoying drawing, movies and just relaxing with someone he trusts.
His volunteer shares her favorite memory of him at camp:
While I watched him in amazement while at camp, it was his time in the swimming pool for the first time that made his face light up. He was a bit afraid at first, but with trust, broke out of his shell and began swimming with very little fear, even getting out of his tube at one point and jumping to me in just his life vest. I was so proud of him!
Sawyer has "Epilepsy (after surgery)." He seems to have a one-sided weakness possibly from the surgery, so he does need some help putting on his clothes, but he can use the restroom and perform other self-care tasks without help. 
This little guy needs a family. Could it be yours?
Sawyer has a $3000 Adoption Assistance Grant through Love Without Boundaries: https://www.lovewithoutboundaries.com/adoption-grant-recipients/
---
Photos
---
For more detailed information about Sawyer, leave us a message to the right or email advocate@bringmehope.org.
*Disclaimer: We can't share the child's Chinese Name or DOB directly. If you are interested in seeing the file and adopting this child, please have your agency contact us to get the child's information.
*DISCLAIMER: While we always strive to stay on top of which agency a child is placed with IF they disappear from the shared list, due to the nature of how files can move this isn't always possible.