Ronnie
7 years old as of 01/19/2021
---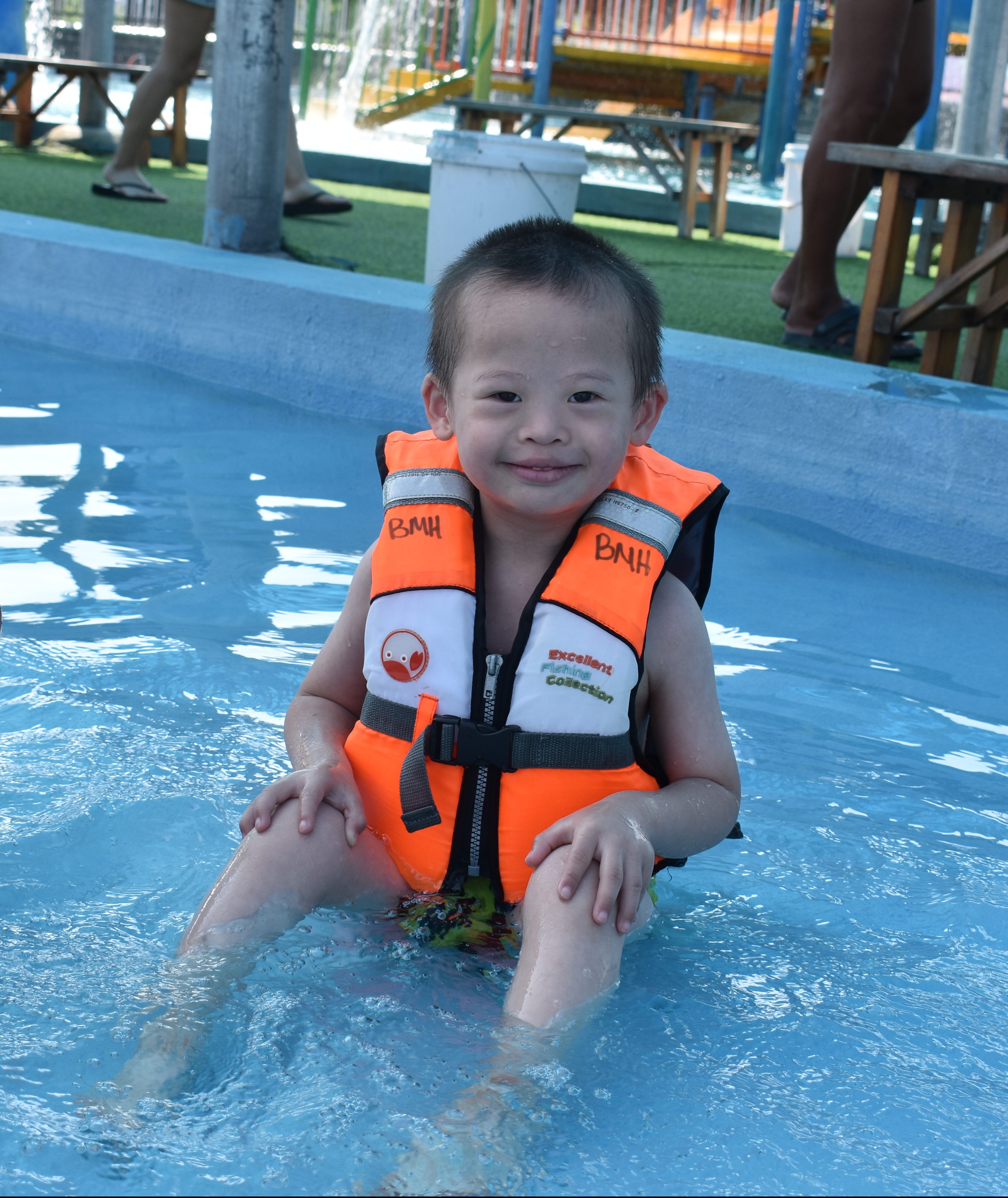 Isn't Ronnie one of the most adorable little boys you've ever seen?? Sweet little Ronnie has the most heart-melting smile ever and a personality to match. His volunteer describes him as a happy little angel who captures everyone's hearts. Although he could walk, feed, and dress himself pretty age-appropriately, Ronnie loved being babied, carried, and loved on all week by his volunteer. He typically wasn't very talkative, but sometimes he would surprise people when he got excited and would talk about the things happening around him. His favorite thing to do at camp was to watch Brisky Bear, our camp mascot. It made him so happy! Ronnie is very smart. He learned the motions to "Twinkle Twinkle Little Star" and could color mostly in the lines. He liked mimicking people's actions (like many little kids do) and liked to wash his hair with water in the shower.
Ronnie has Down Syndrome, so he needs a family who will be dedicated to encouraging him to meet his potential. (Side note, may or may not be SN related: his volunteer noticed that he coughed every time he drank water.) Ronnie is an incredibly amazing, easygoing, and just overall wonderful kid. He would make a great addition to any family.
---
Photos
---
For more detailed information about Ronnie, leave us a message to the right or email advocate@bringmehope.org.
*Disclaimer: We can't share the child's Chinese Name or DOB directly. If you are interested in seeing the file and adopting this child, please have your agency contact us to get the child's information.
*DISCLAIMER: While we always strive to stay on top of which agency a child is placed with IF they disappear from the shared list, due to the nature of how files can move this isn't always possible.