Mitchell – AGING OUT
15 years old as of 01/26/2021
---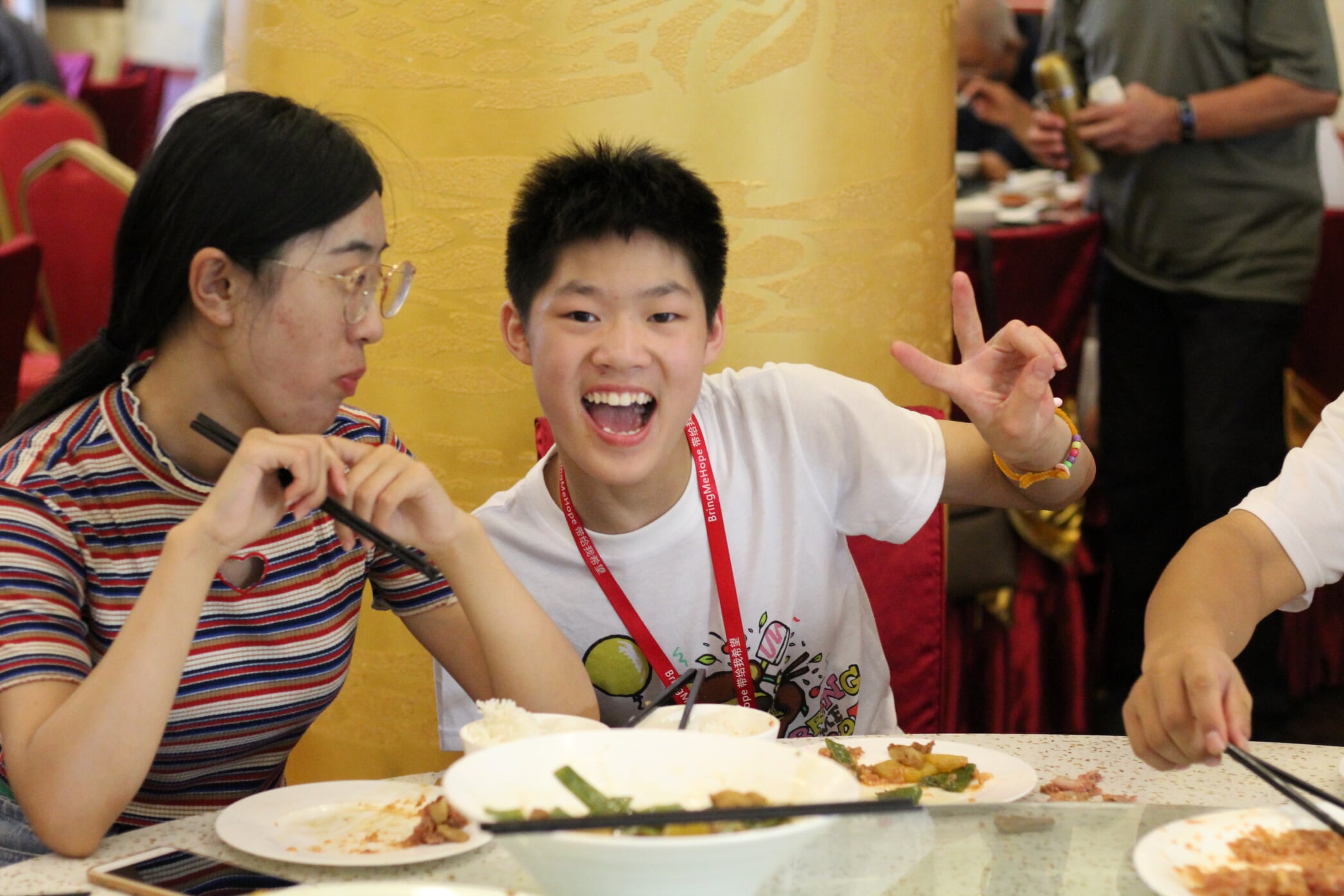 Mitchell's volunteers describe him as a "good kid." He's outgoing, funny, loving, kind, generous, considerate, and versatile. He was the one who calmed down the other kids when they were crying or upset, served people around his table while eating, and shared what he had with other kids. He is easy to get along with and everyone at camp loves him.
Mitchell likes singing, dancing, swimming, and art. He is curious about the world and always willing to learn something new. Like most teenage boys, his favorite part of the day was mealtime!
Mitchell is diagnosed with Encephalatrophy, or "atrophy of the brain." However, his volunteers see him as a "pretty normal kid." He is capable of taking care of himself very well, although he does struggle using his right hand. He has never been offered an education, so he still has much he could learn.
Everyone agrees that Mitchell would THRIVE in a family. His chance to be adopted will end in April 2019. Please consider bringing this precious boy home!
---
Photos & Videos
---
For more detailed information about Mitchell – AGING OUT, leave us a message to the right or email advocate@bringmehope.org.
*Disclaimer: We can't share the child's Chinese Name or DOB directly. If you are interested in seeing the file and adopting this child, please have your agency contact us to get the child's information.
*DISCLAIMER: While we always strive to stay on top of which agency a child is placed with IF they disappear from the shared list, due to the nature of how files can move this isn't always possible.