Marko
13 years old as of 05/25/2019
---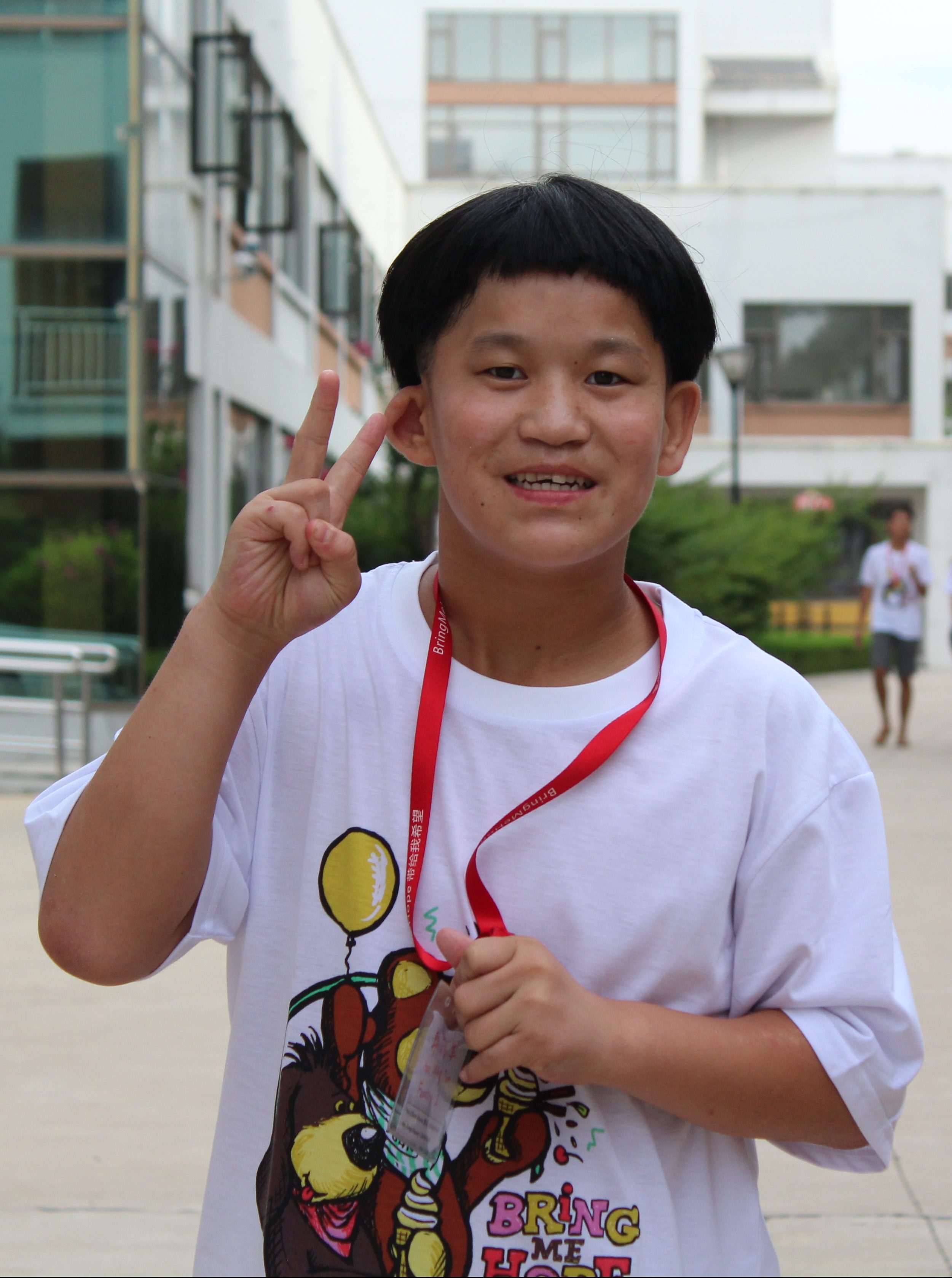 Marko is an extraordinary kid. It's crazy that he's waited for a family for so long, because anyone who has met him raves about him. He's optimistic, compassionate, outgoing, a leader, teachable, loving, engaging, kind-hearted, energetic, talkative…the list could go on forever. Marko is quite the conversationalist. He is willing to talk to anybody about anything with the most intrinsic, energetic spark. After a few times of his eagerness to join a conversation leading to him being interruptive, his volunteers explained to him how he could be a better friend by also listening and waiting his turn to speak. He immediately put the lesson into action and began practicing patience.
Marko is eager to please and was selected as a junior leader to set a good example for the other kids. In the Junior Leader meetings, he expressed a strong desire to help and defend the younger kids in the orphanage he lives in. Throughout his week at camp, it was obvious that Marko is passionate about being in positions of high responsibility so that he can help and serve others. He expressed his dream of becoming a business owner or manager of a company and that he hoped that one day he would be able to sponsor an orphan to attend a Bring Me Hope camp.
Marko's special need is post-operative CHD. As far as his volunteers could tell, he was mentally, physically, and developmentally on target. He can read and write, walk and run, and is independent. Marko is very enthusiastic and would thrive in a home with parents who could continue nurture his patience, self-control, and leadership skills.
---
Photos & Videos
---
For more detailed information about Marko, leave us a message to the right or email advocate@bringmehope.org.
*Disclaimer: We can't share the child's Chinese Name or DOB directly. If you are interested in seeing the file and adopting this child, please have your agency contact us to get the child's information.
*DISCLAIMER: While we always strive to stay on top of which agency a child is placed with IF they disappear from the shared list, due to the nature of how files can move this isn't always possible.