Maisey
14 years old as of 07/08/2020
---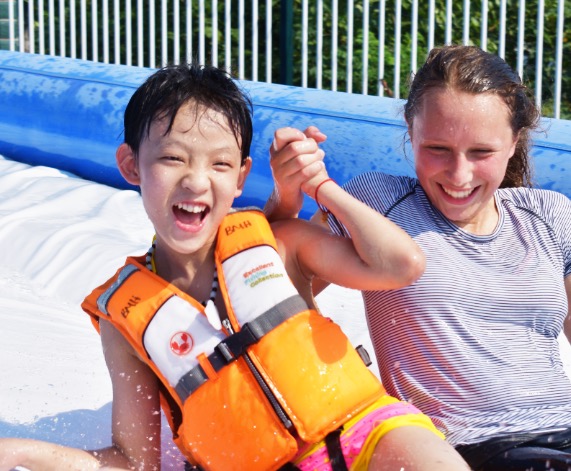 Maisey is an active, outgoing, well-behaved, and friendly girl. She listens well to instruction and she makes friends with everyone. Maisey is very independent and can do a lot of this on her own, such as using the restroom, walking, running, eating, getting dressed and much more. She has cerebral palsy, so she walks a bit slow, but she can run.
This girl is super silly and loves to have fun with those around her. When Maisey went to a Bring Me Hope camp, her volunteer stated "When we were at the water park, Maisey was so brave and went down the big water slide. Then together we kept going down the slide and every time she would laugh and want to do it again". Maisey and her volunteer, Megan, formed a special bond together at camp. She is a bright young girl who can speak clear sentences in her language. She can talk about things that are going on around her and about daily life. She would fit perfectly into a loving family.
Maisey needs forever home. She loves to hold hands with her volunteers. Could you be Maisey's forever hand to hold?
---
Photos
---
For more detailed information about Maisey, leave us a message to the right or email advocate@bringmehope.org.
*Disclaimer: We can't share the child's Chinese Name or DOB directly. If you are interested in seeing the file and adopting this child, please have your agency contact us to get the child's information.
*DISCLAIMER: While we always strive to stay on top of which agency a child is placed with IF they disappear from the shared list, due to the nature of how files can move this isn't always possible.