Josiah
11 years old as of 04/20/2019
---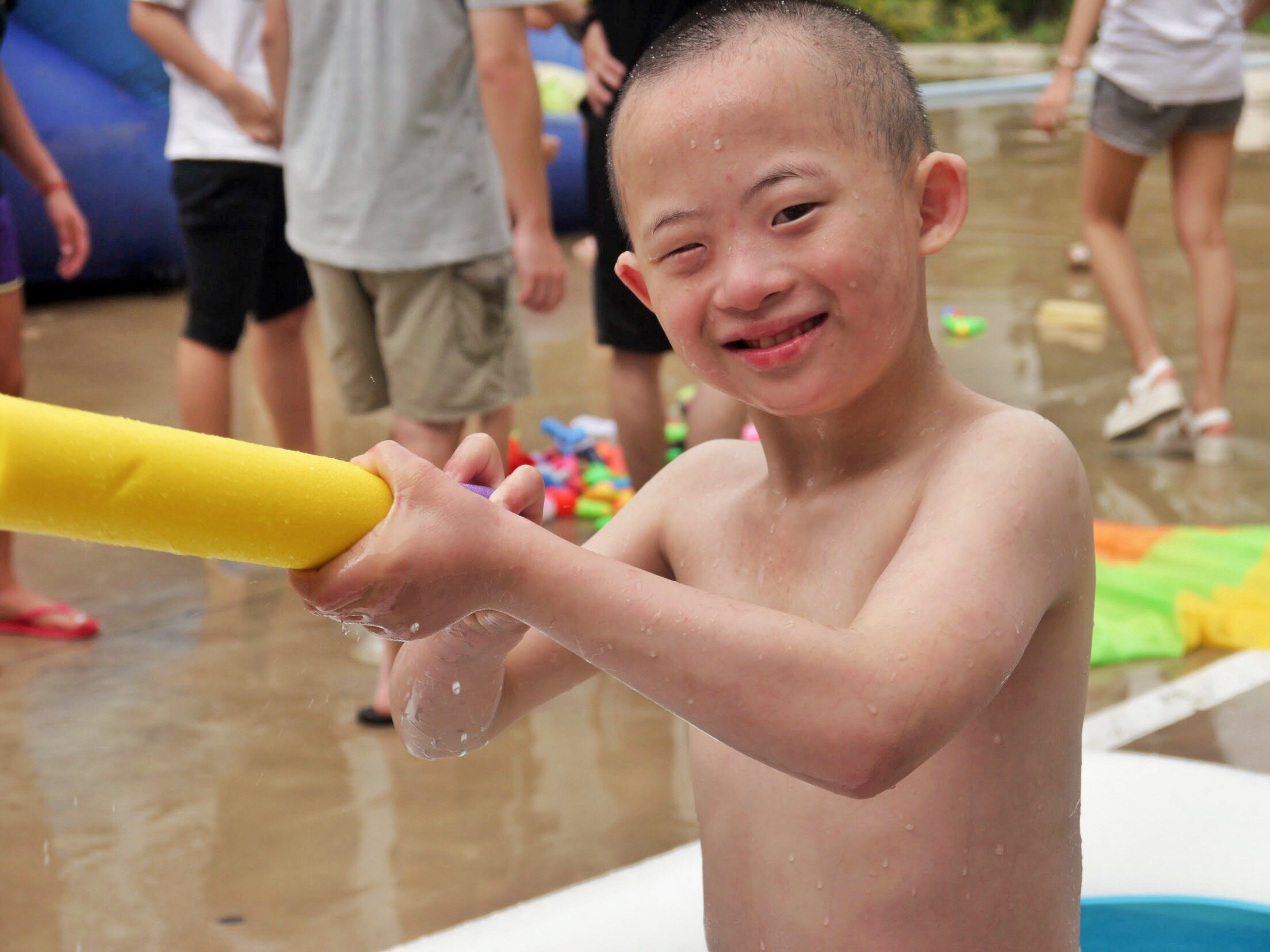 Today, there is someone that I want you to meet, an 11-year-old someone who has such a curious mind, active personality, and just wants to be loved. His name is Josiah, and his is such a lively little boy.
Josiah is a Chinese orphan who loves to run, play, and discover the world around him. He loves anything that is new or different and loves learning with his hands. At camp he was given the award for Best Runner. So, anything that has to do with sports, running, or outdoor activities; Josiah will be there, ready to go! No wonder both of his volunteers at camp noted how much he likes to eat! Yet, no matter how hungry this active little guy was, he would always share his food with the people around him.
Josiah is not the biggest on verbal communication, although he can speak, it is normally a little hard to understand and he doesn't capture full ideas. However, this doesn't stop him from communicating in his own ways! Josiah uses body language to express himself, and little acts of love here and there to show just how much he truly understands. He's quick to learn tasks such as cleaning dishes or getting ready for bed too. One of his volunteers told a story about how she had taken a shower before bed (sleeping with wet hair is a bad thing to do in China) so he blew on her head and tried to pat it dry, so that she wouldn't get sick.
Josiah is an 11-year-old boy in China waiting for his forever family to find him. After a week of one-on-one time with this little guy, his volunteer had one thing to say; "he is a very sweet and very clever little child. He is loving and very cute and clearly seeks the feeling of being loved". Josiah is looking for love, and he needs our help to find it.
---
Photos & Videos
---
For more detailed information about Josiah, leave us a message to the right or email advocate@bringmehope.org.
*Disclaimer: We can't share the child's Chinese Name or DOB directly. If you are interested in seeing the file and adopting this child, please have your agency contact us to get the child's information.
*DISCLAIMER: While we always strive to stay on top of which agency a child is placed with IF they disappear from the shared list, due to the nature of how files can move this isn't always possible.