Jacob
12 years old as of 05/25/2019
---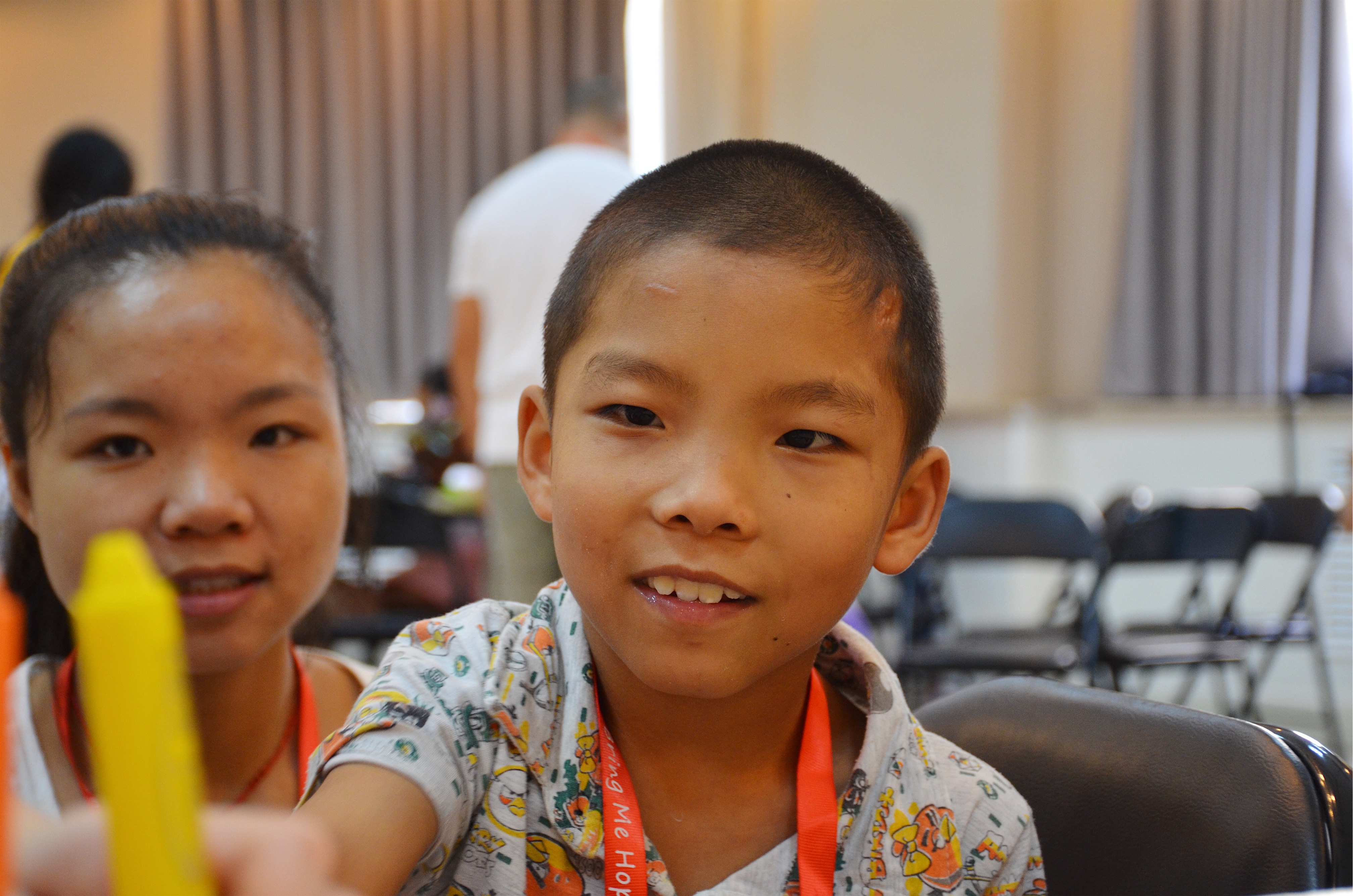 Jacob is such a sweet kid and is very smart. He is so pleasant to be around! All the other kids like him and he enjoys their friendship. He's always got a smile on his face!
Jacob's volunteer shares a memory: "My favorite memory with Jacob is practicing for the talent show- he just kept wanting to practice the ping-pong ball throw until he got it right. He was so happy when he'd get it in the cup."
He has difficulty walking, but he doesn't let that slow him down much! He loves to play physical games, such as ball-games, but also card games and puzzles. Jacob loves life and his volunteer remarked that he was such a joy to be around during the week of camp!
Jacob has been to camp 3 times. All his volunteers have repeated over and over that he was such a kind young gentleman. Despite his limited education, he is already very smart and can figure most things out on his own. He is a completely functioning 12 year old who is only missing a family to love him and a mother to hold him.
---
Photos
---
For more detailed information about Jacob, leave us a message to the right or email advocate@bringmehope.org.
*Disclaimer: We can't share the child's Chinese Name or DOB directly. If you are interested in seeing the file and adopting this child, please have your agency contact us to get the child's information.
*DISCLAIMER: While we always strive to stay on top of which agency a child is placed with IF they disappear from the shared list, due to the nature of how files can move this isn't always possible.