Hayden
11 years old as of 02/19/2019
---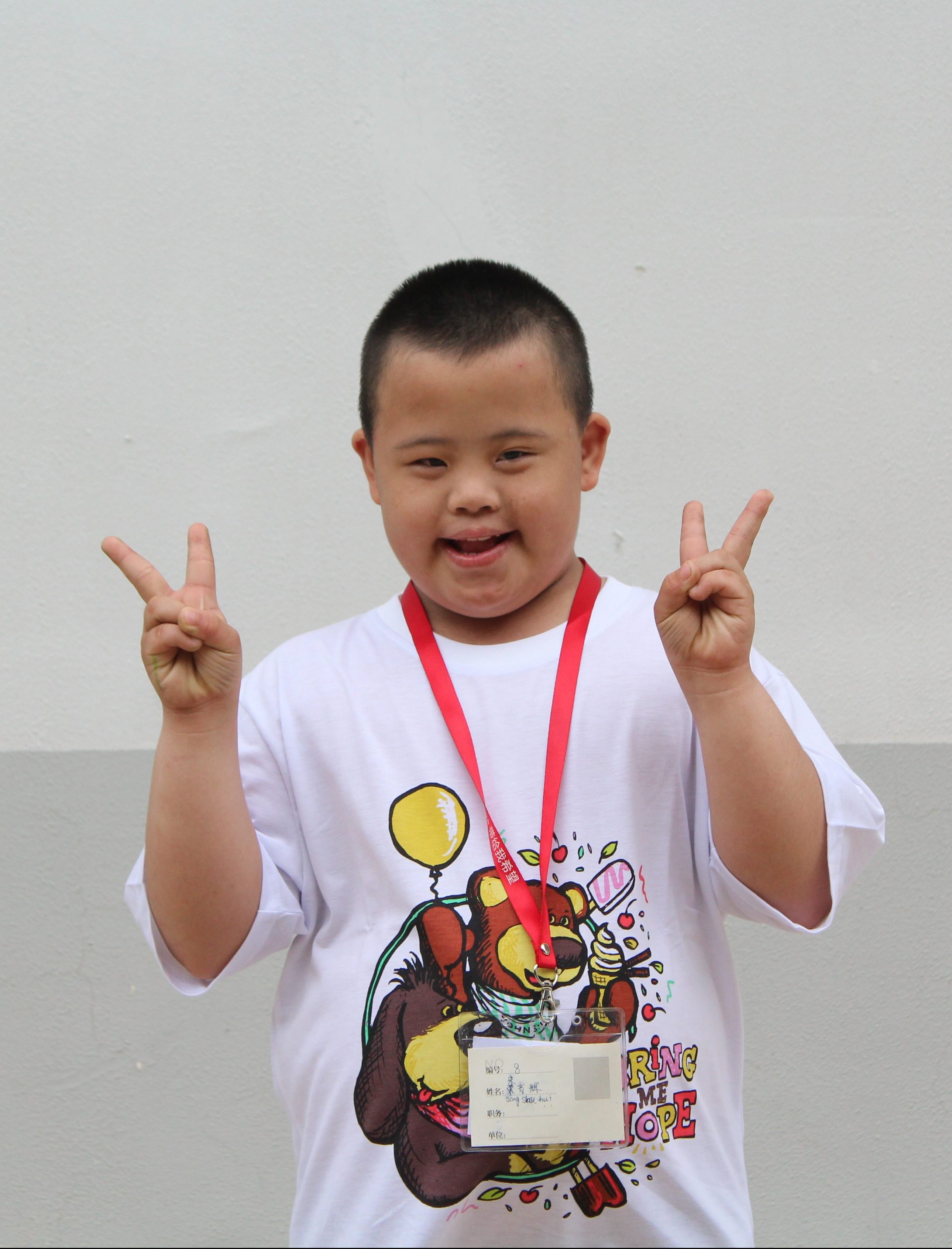 Hayden's personality is very sweet with just a little bit of sass. He loves to pose in the mirror and in front of cameras. His awesome dancing can come at the most surprising times (like while he's washing his hands just before we start eating). Eating is his favorite part of the day, so maybe the dancing is just to be expected! Hayden is an ace at batting beach balls and has a good laugh when it hits you in the face. He also loves bubbles, karaoke, face painting, balloons…it's always a party with Hayden!
Hayden responds well to instruction, but he needs a bundle of kindness and patience in the process. He may not be able to express himself entirely with verbal communication, but he finds his own way to connect with those around him through body language and Chinese sign language. He is independent in basic routines such as eating, dressing, and walking. When it comes to new activities, Hayden works to overcome fears and once he conquers them, he has a blast! One of his camp buddies recalls a time where he was hesitant to get in the swimming pool, but after a couple minutes of swimming lessons, you couldn't have been able to tell him apart from a fish! He was jumping in and out of the water and loving every minute of it!
Hayden was born with Down's syndrome and he has a very warm spirit. His warm nature shines through simple acts like sharing and opening doors for those around him. His joy especially radiates from him when he has the opportunity to show off his cool dance moves. Our hope is to see Hayden share his joy (and sweet dance moves) with a loving family.
---
Photos & Videos
---
For more detailed information about Hayden, leave us a message to the right or email advocate@bringmehope.org.
*Disclaimer: We can't share the child's Chinese Name or DOB directly. If you are interested in seeing the file and adopting this child, please have your agency contact us to get the child's information.
*DISCLAIMER: While we always strive to stay on top of which agency a child is placed with IF they disappear from the shared list, due to the nature of how files can move this isn't always possible.