Ethan – AGING OUT
15 years old as of 01/25/2021
---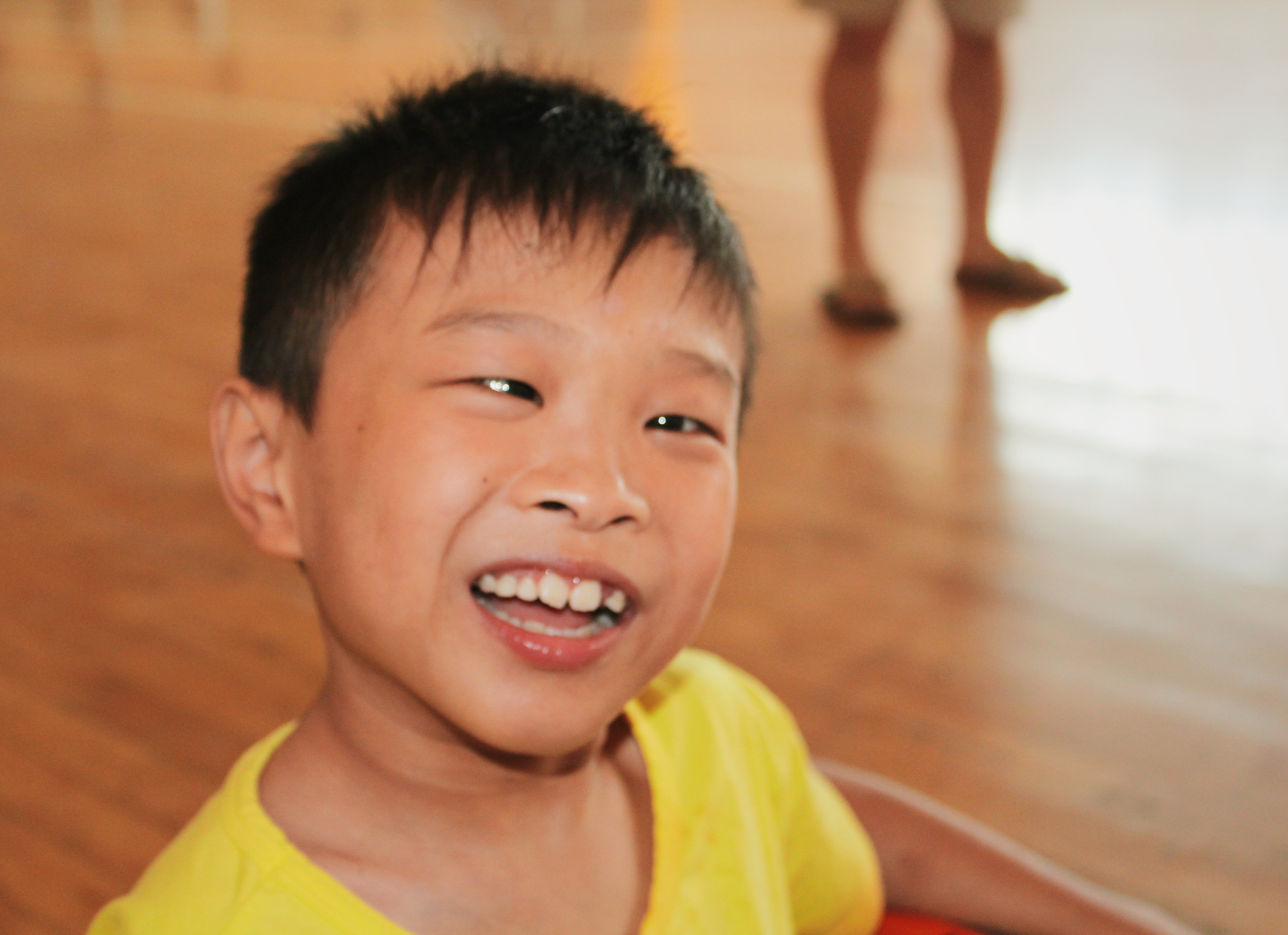 Ethan's wheelchair doesn't stop him from having fun! During assembly time at camp week, he participated in singing and dancing with the other kids. He finds his own way of dancing, by moving his wheelchair around. However, sometimes he would stop because he seemed to lack confidence within himself to join in on the fun with everyone else.
More than anything else, Ethan is ready to receive emotional support that would bring guidance to his life as he is growing up. Due to spina bifida, Ethan needs help with daily tasks like getting ready for the day, getting ready for bed, and going to the bathroom. He is able to speak and ask questions. He can read Chinese, although he struggles with writing due to his special need.
Although Ethan needs help with daily tasks, he does what he can himself as he is capable of using his strong arms. Ethan is open to improving such abilities. Even though he was already able to feed himself, he believed he could improve. Because his volunteers at camp encouraged him to be the best at his capacity, he learned how to properly use chopsticks during his time at camp!
These volunteers exemplified exactly the kind of love and friendship that Ethan needs from a family. He needs a family that is willing to love him by helping him grow in his everyday life. This boy needs a family that will take the time to pour into Ethan, so that he can grow in his confidence.
Please take a moment to consider that Ethan's future family needs to be connected with him. As he is waiting and ready to be adopted, please help spread his story with others as you allow his existence to sink into your hearts.
---
Photos
---
For more detailed information about Ethan – AGING OUT, leave us a message to the right or email advocate@bringmehope.org.
*Disclaimer: We can't share the child's Chinese Name or DOB directly. If you are interested in seeing the file and adopting this child, please have your agency contact us to get the child's information.
*DISCLAIMER: While we always strive to stay on top of which agency a child is placed with IF they disappear from the shared list, due to the nature of how files can move this isn't always possible.