Christian
11 years old as of 01/26/2021
---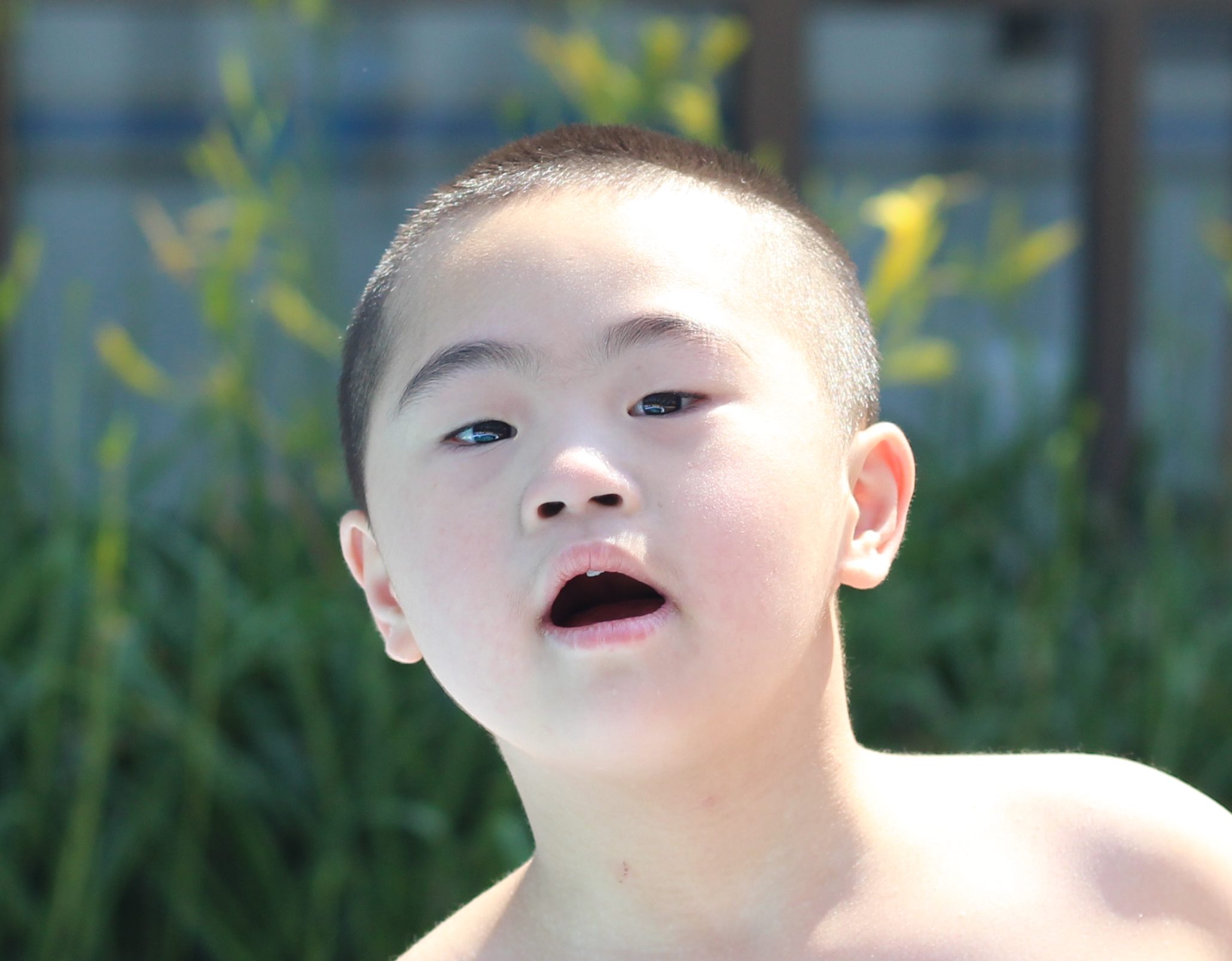 Christian is an adorable little boy with Down Syndrome. Little Christian needs a Mama and Daddy to play ball games with, to color with, and with hands he can hold. Christian needs a family that will appreciate the extra chromosome that he was blessed with. Like many kids from the orphanage, he struggles with correction. But in just five days of patience and love, he seemed much more at peace than when he arrived. He has so much potential and is incredibly smart. One of his "gifts" is organization. He loved to dump all the crayons out and put them each back in, and sort through his clothes and reposition them in his drawers. Christian also responded incredibly well to our play therapy stations at camp. He especially loved the water beads.
As expected with Down Syndrome, Christian is mentally delayed but that doesn't stop him. During his time at Bring Me Hope camp, Christian loved to play games, blow bubbles, go swimming, and he especially loved making others laugh. Christian's favorite food is soup, he loves all kinds. Christian is a very active boy, with no physical disabilities. Christian isn't a very talkative little guy, but he can use 2-4-word sentences and body language to communicate his needs clearly. Christian is believed to have every ability to settle in well and to thrive with a loving and patient family.
---
Photos
---
For more detailed information about Christian, leave us a message to the right or email advocate@bringmehope.org.
*Disclaimer: We can't share the child's Chinese Name or DOB directly. If you are interested in seeing the file and adopting this child, please have your agency contact us to get the child's information.
*DISCLAIMER: While we always strive to stay on top of which agency a child is placed with IF they disappear from the shared list, due to the nature of how files can move this isn't always possible.