Benny
10 years old as of 01/26/2021
---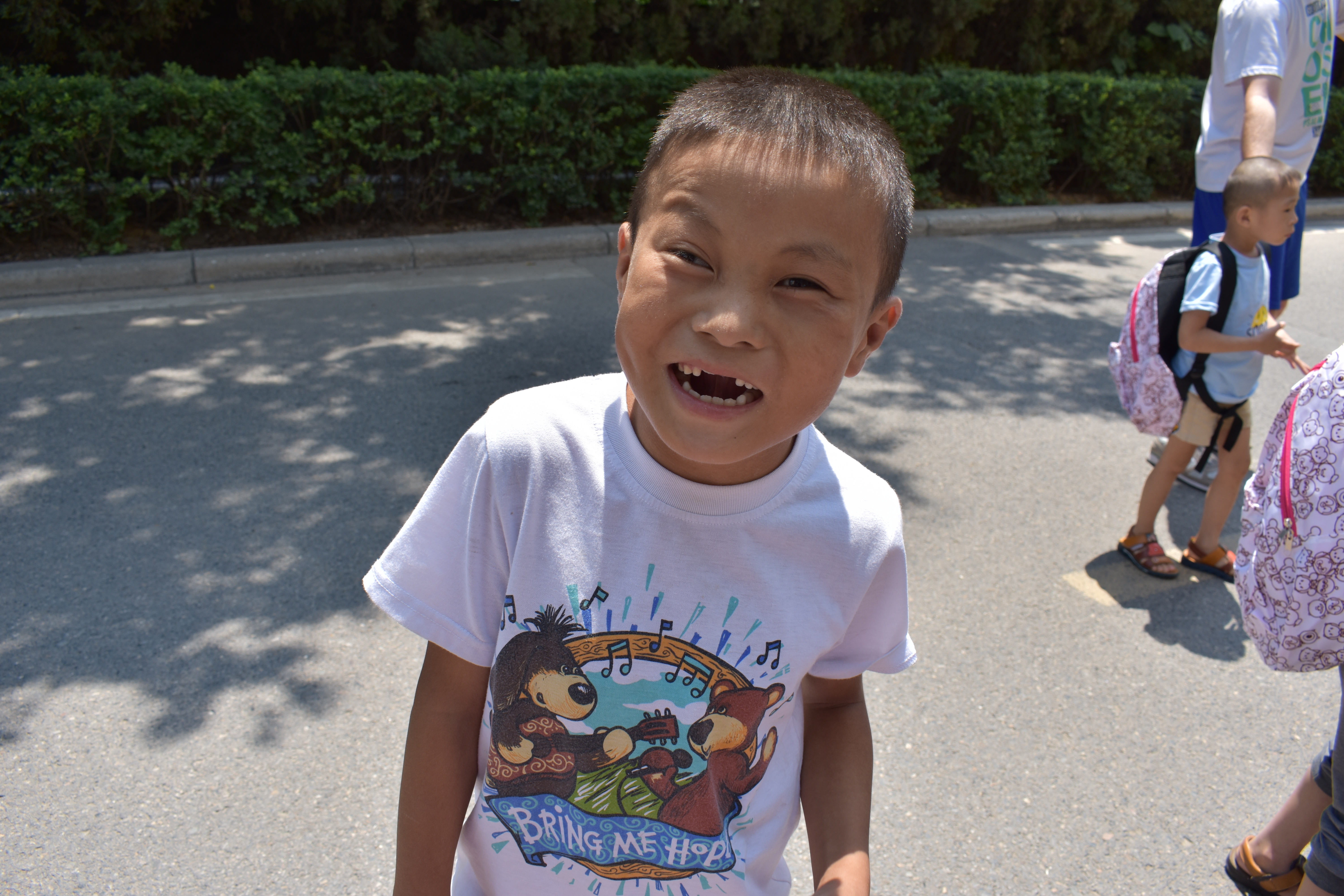 Benny is an amazing kid and awesome hugs are his specialty. He loves swimming and any activity that involves water. Benny is always friendly to those around him and never meets a stranger. He's a pretty carefree child, although he worries that people will leave him. He likes to dance and sing to music. He also enjoys listening to stories at bedtime.
Benny might have slight developmental and educational delays. His volunteers believe it's due to a lack of learning experiences. Although he can't write from memory, Benny does know how to read a little and is great at coloring! He's also good at copying things, like his name. Benny has no problem with communication and can speak clearly about all sorts of things! He's also self-sufficient and doesn't need any help with any daily tasks such as bathroom visits or dressing.
Benny's adoption file lists him as having Mongolism, although we don't think that's quite right. Another document states he has Hydrocephalus, but we're not 100% on that. His volunteers did observe that he has a lazy eye. An adoption agency can help you get a better understanding of what (if any) other medical needs Benny has.
---
Photos
---
For more detailed information about Benny, leave us a message to the right or email advocate@bringmehope.org.
*Disclaimer: We can't share the child's Chinese Name or DOB directly. If you are interested in seeing the file and adopting this child, please have your agency contact us to get the child's information.
*DISCLAIMER: While we always strive to stay on top of which agency a child is placed with IF they disappear from the shared list, due to the nature of how files can move this isn't always possible.