Stefan (URGENT)
13 years old as of 12/10/2018
---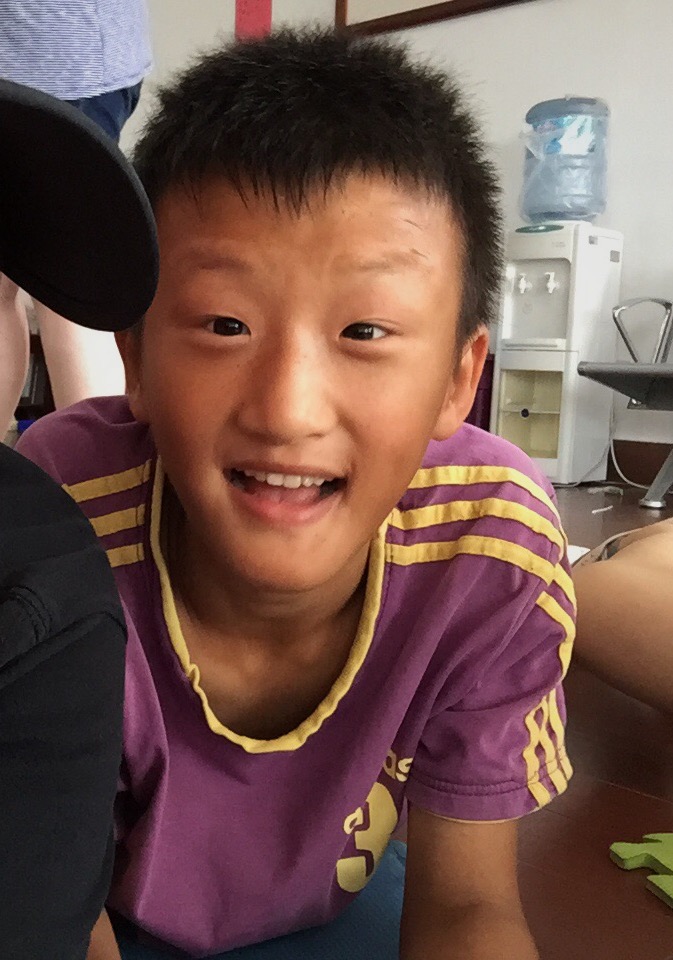 Stefan is an amazing 12 year old boy. He enjoys playing on the waterslide, playing with toys, and eating food. He has so much energy and loves to participate in any game or activity where he can be up and moving. He is extremely coordinated and is great at badminton and volleyball.
Stefan is independent and does well taking care of himself, such as taking showers and doing laundry. He does not have any observable special needs, although he does have a sensitive need that may require more care in the future.
Stefan's volunteer shares their favorite memories with him: "Several times throughout the week, Stefan comforted other children who were upset. I was amazed at his patience, and how he would sit beside the other child until they were calm. He truly seemed to care for other kids. He is responsible, respectful and obedient, seemingly wanting to please."
When Stefan left camp to go back to the orphanage he was heartbroken on the bus, with his head down, sobbing. He truly loved his time at camp. Stefan is a thriving young boy who would benefit immensely from the love and support of a family. His time to be adopted is quickly running out as he will age out January 2019. Please consider giving Stefan the family he so desperately needs.
---
Photos & Videos
---
For more detailed information about Stefan (URGENT), leave us a message to the right or email advocate@bringmehope.org.
*Disclaimer: We can't share the child's Chinese Name or DOB directly. If you are interested in seeing the file and adopting this child, please have your agency contact us to get the child's information.
*DISCLAIMER: While we always strive to stay on top of which agency a child is placed with IF they disappear from the shared list, due to the nature of how files can move this isn't always possible.