Hayden
10 years old as of 12/10/2018
---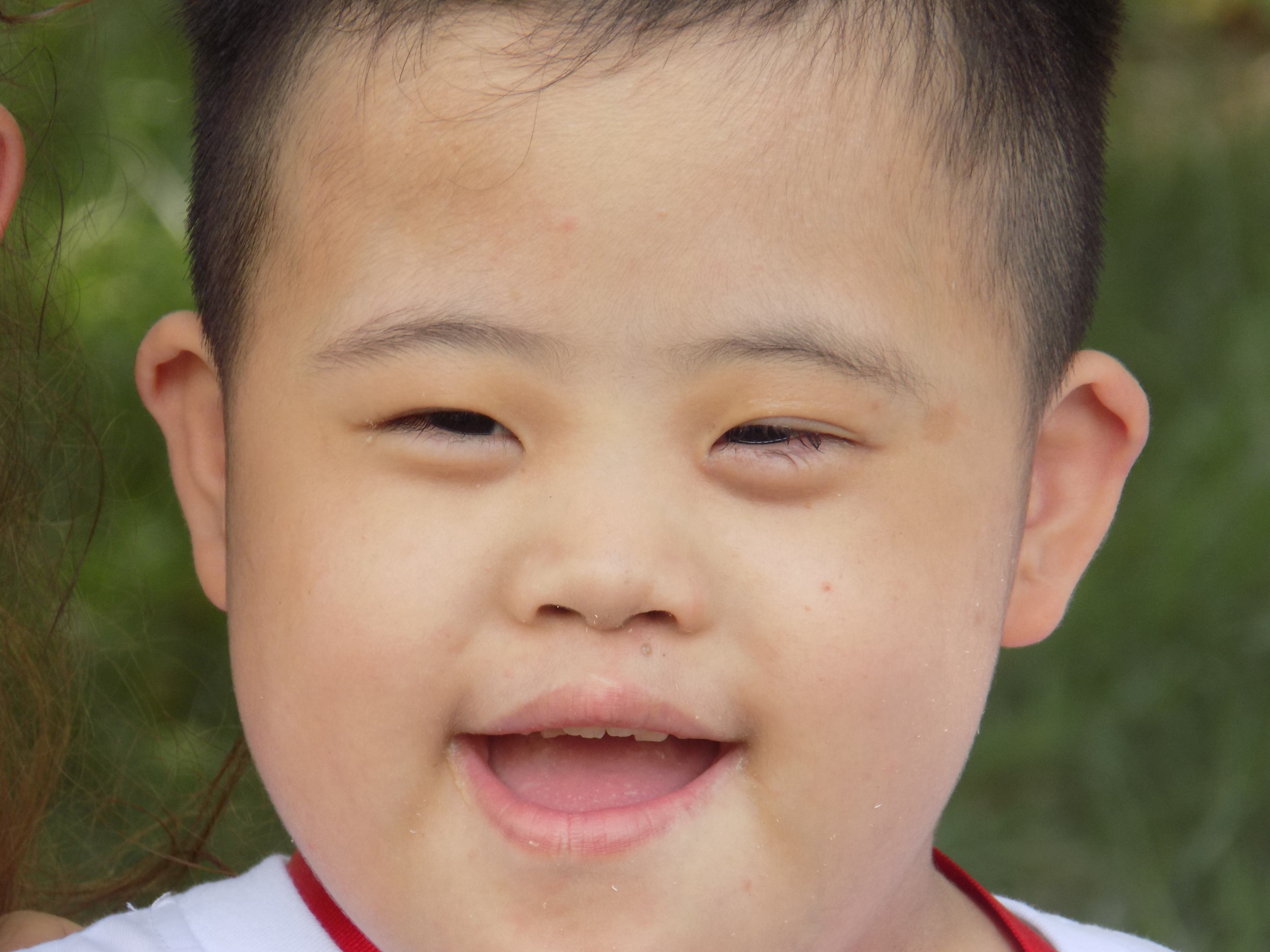 Hayden's personality is very sweet with a little bit of sass. He loves to pose in the mirror and in front of cameras. His dancing can come at the most surprising times such as washing his hands or before eating. He loves to play with balloons and is an ace at batting beach balls. He loves bubbles and singing in a microphone. Eating is his favorite part of the day. He chows it all down, but not before offering you some. He doesn't like cold water in his face but water guns excite him. He likes to feel soft things and blow kisses.
My favorite memory with Hayden was playing with the balloons with him. He gets so much joy out of it and has a good laugh when it hits you in the face. He was very proud of himself to have learned how to pass it like a volleyball, as he got it very quickly.
Hayden has Down syndrome and it is obvious. It is obvious because you can see the joy radiating off of him. It is obvious because even though he may not fully understand what is going on around him, he still works at all the activities with the utmost enthusiasm. It is obvious because when he gets upset, all you have to do is make his beautiful smile appear and any upset will melt away. Hayden can often be hard to understand when he speaks, but he often uses gestures and a few signs (CSL) to express himself. He sometimes does not listen to what you tell him the first time, but if you mimic what you are trying to tell him to do, he will copy you. It will be hard at times to understand what Hayden wants. It will be hard at times for Hayden to understand you. But if two teenage girls can understand his big personality and difficulties in just a week, a loving family can definitely do it too!
---
Photos & Videos
---
For more detailed information about Hayden, leave us a message to the right or email advocate@bringmehope.org.
*Disclaimer: We can't share the child's Chinese Name or DOB directly. If you are interested in seeing the file and adopting this child, please have your agency contact us to get the child's information.
*DISCLAIMER: While we always strive to stay on top of which agency a child is placed with IF they disappear from the shared list, due to the nature of how files can move this isn't always possible.