Baron (URGENT)
13 years old as of 12/10/2018
---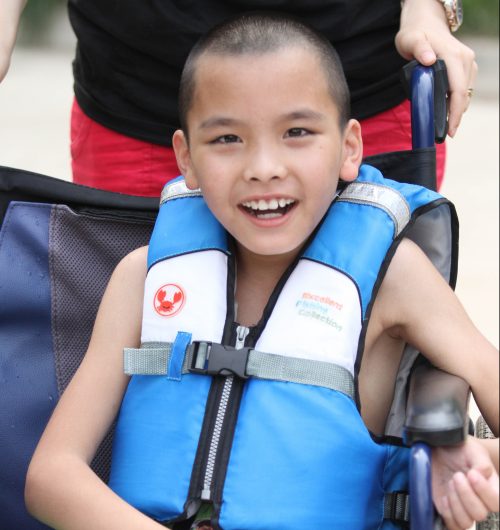 Baron is a cheerful 13 year old boy who sure loves to smile. Though he is challenged with "control motor coordination" (what we believe is Cerebral Palsy), he brings love and joy to everyone he encounters. While some daily tasks (like walking, writing, and using the restroom on his own) aren't possible with his condition, he is always striving to learn and grow. Listening, learning, and loving are all strong traits that Baron possess. He would be a bright light to any home he's embraced into. He has a constant desire to be independent in any area he can, and is able to communicate his needs when it isn't possible for him to do it himself.
Something that sets Baron apart from other kids is his continuous joy and kindness. Sharing and listening are two significant qualities that he carries, and he always has a smile on his face. Despite the many obstacles he is faced with each day, Baron doesn't allow any of them to bring him down. His smile is contagious, and who couldn't use more cheer in their life.
Baron is urgently in need of a family. He will no long be eligible for adoption after January 2019. Although he is not able to be as independent as most 13 year olds, Baron's physical limitations do not hinder the love that is in his heart. He would make a great addition to any home he is welcomed into and would spread his joy wherever he goes.
---
Photos & Videos
---
For more detailed information about Baron (URGENT), leave us a message to the right or email advocate@bringmehope.org.
*Disclaimer: We can't share the child's Chinese Name or DOB directly. If you are interested in seeing the file and adopting this child, please have your agency contact us to get the child's information.
*DISCLAIMER: While we always strive to stay on top of which agency a child is placed with IF they disappear from the shared list, due to the nature of how files can move this isn't always possible.